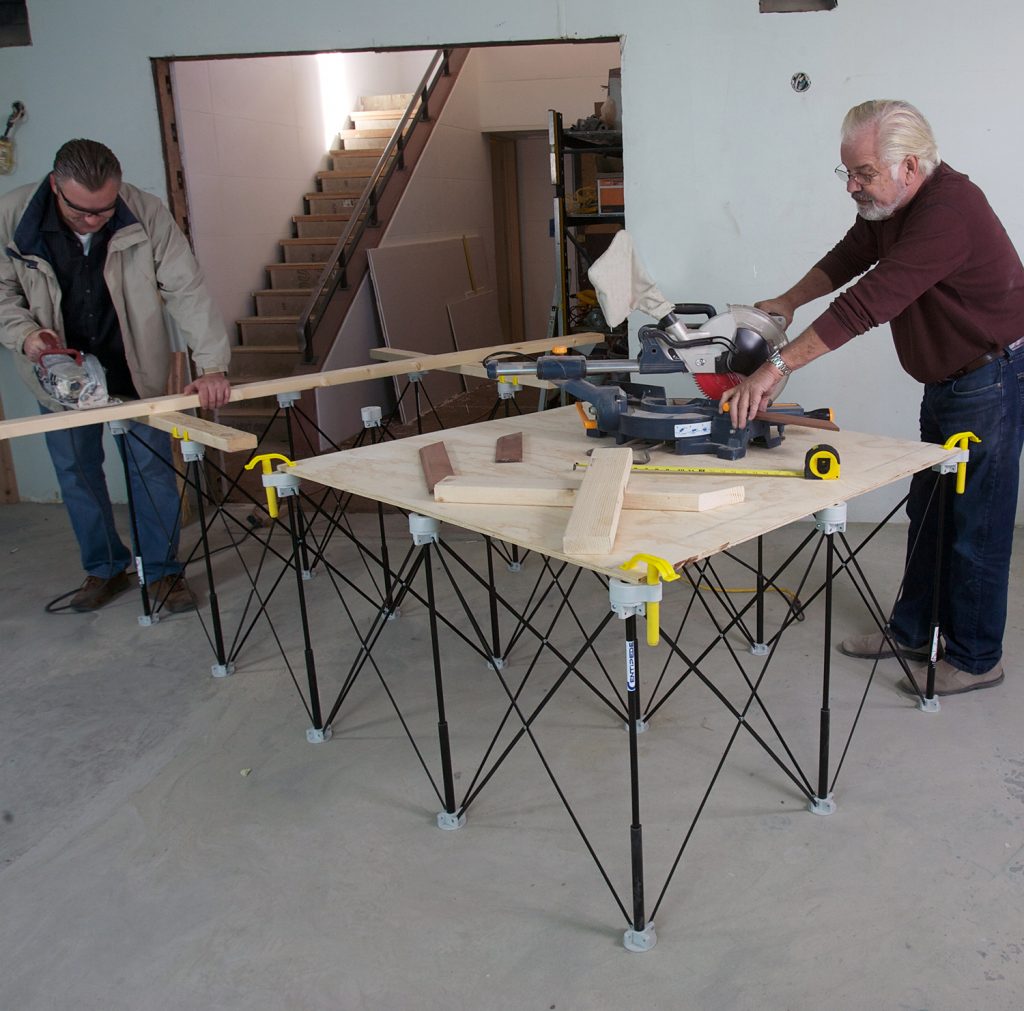 Compact portability, rugged durability
The Centipede® Support System is the ultimate portable workbench or table base – a heavy duty steel stand that sets up in seconds to support thousands of pounds and folds down into a compact, lightweight unit for easy transport and convenient storage.
Featuring a unique steel frame design, each Support is constructed of multiple steel struts that rest directly between the load and ground to support an incredible amount of weight while keeping even the thinnest sheet materials from sagging. Each strut is moved in tandem with a series of flat steel cross bars flexible enough to absorb impacts and durable enough to ensure long-lasting smooth operation.
Durable polymer P-Tops atop each point of contact provide a work surface that won't mark loads while avoiding contact damage between cutting blades and steel struts. Each P-Top is replaceable and spins 360 degrees to accommodate use of the included or additional accessories designed to maximize utility, comfort and convenience.